Sia is 6 year old girl . She loves to watch television cartoon shows and sees videos in mobile alot. This is her major time pass. Now a days it's quite the behaviour of kids . I am not saying this is bad habit but set time for screen time and involve the child in physical activities. In this blog , I discuss what are the ways to improve Gross motor skills in children above 5 year old.
Gross motor skills are the action that majorly involves a larger movements like -
Walking
Running
Throwing
Jumping
Dancing
Lifting
Skipping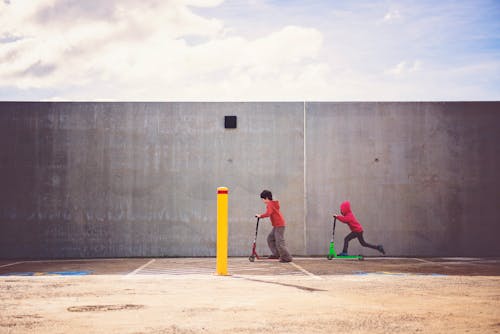 Few ways to improve gross motor skills :
1. Take the child to park to play .
Allow them to run , walk in the safe places.

Make them slide , swing,n go round. It all helps in learning balance.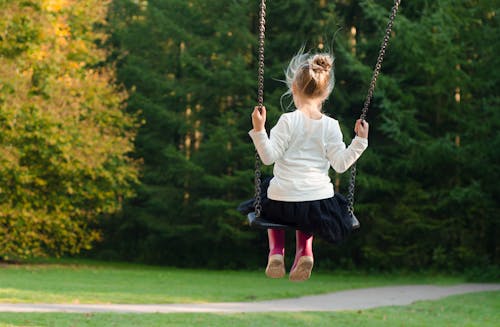 2. Climbing the stairs :

Climbing stairs strengthen the core muscles legs and helps in gaining body's awareness and balance.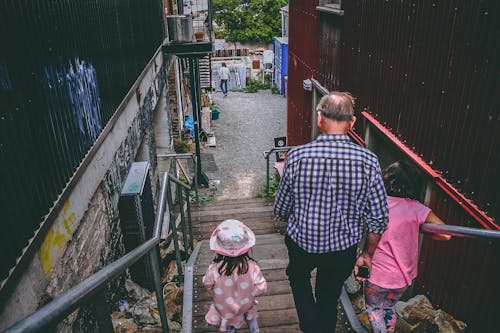 3. Riding tricycle :
Riding tricycle is a fun . Get with the wheels for balance and u can remove the wheels for balance around 6 years of age or when child is ready for it. Make sure to take the child on a ride regularly.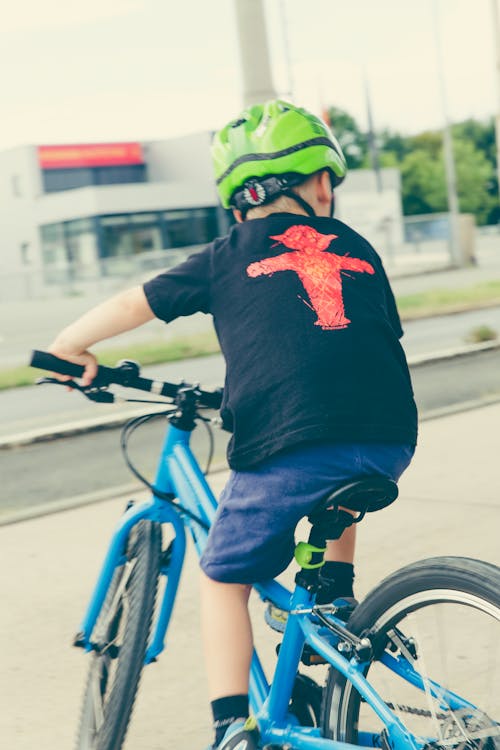 4. Trampoline :
Trampolines are good to develop gross motor skills and safe form too..As the bouncing back impact gets absorbed by the trampoline surface and risk of injury is avoided.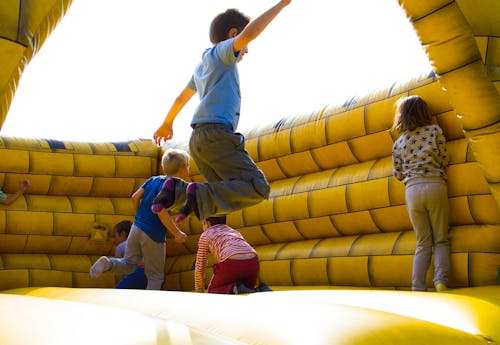 5. Hopscotch :
It's age old game which helps in balance , child learns to stand on a single leg and hop . Additionally, it's calculative game which includes number.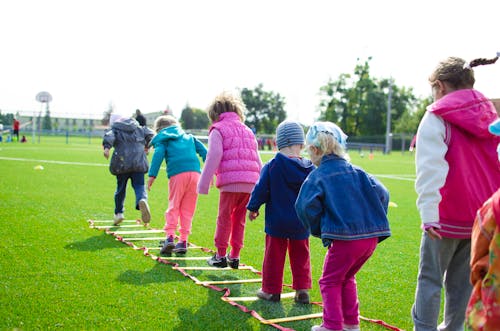 6. Skipping :
Skipping can be introduced in 6 years of age.
7. Dancing :
Besides learning an art it also helps in gross motor development , group involvement ,personality development.
8. Hide and seek :
Helps in cognitive development too along with gross motor.
9. Water games :
Water games are loved by children . Take advantage of it as it is a lot of fun too. Learning swimming too is added advantage .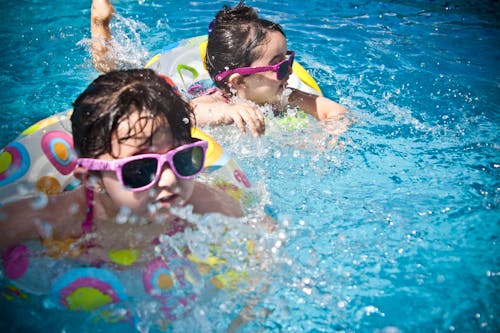 10. Involve yourself in play with your child :
Make children play what we played as young children.. cricket, kabbadi, kho-kho, tennis, whatever the child likes. Less of screen video games and more of outdoor play .
Involve yourself in your child play sometimes :
playi
ng football, riding cycle can be done together.


Conclusion :
Each child is different and development of gross motor skills may slightly vary. These are some of the ways you can improve the gross motor skills. Let children play on field more and on screen less . This contributes to their overall development of physical, mental , social, emotional well being.